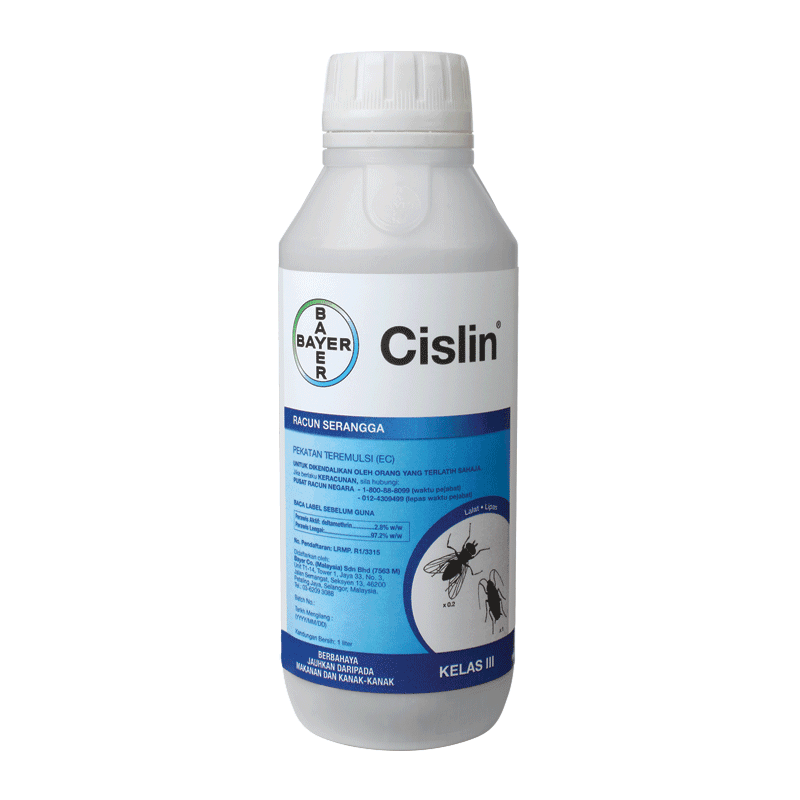 Products / Pest Control / Pesticides
Cislin® 1L
Details
Cislin® is an emulsifiable concentrate based on the extremely potent residual pyrethroid insecticide deltamethrin; combining rapid knockdown and a good flushing effect. It has a broad spectrum of insecticidal activity and is suitable for professional operators in domestic, industrial, and public health situations.
Key Product Facts:
Active ingredient: Deltamethrin 2.80% w/w.
Fast knockdown or flush-out - strong visual effect.
Versatile, can be used outdoors or indoors.
Easy to use - can be diluted easily with oil or water.