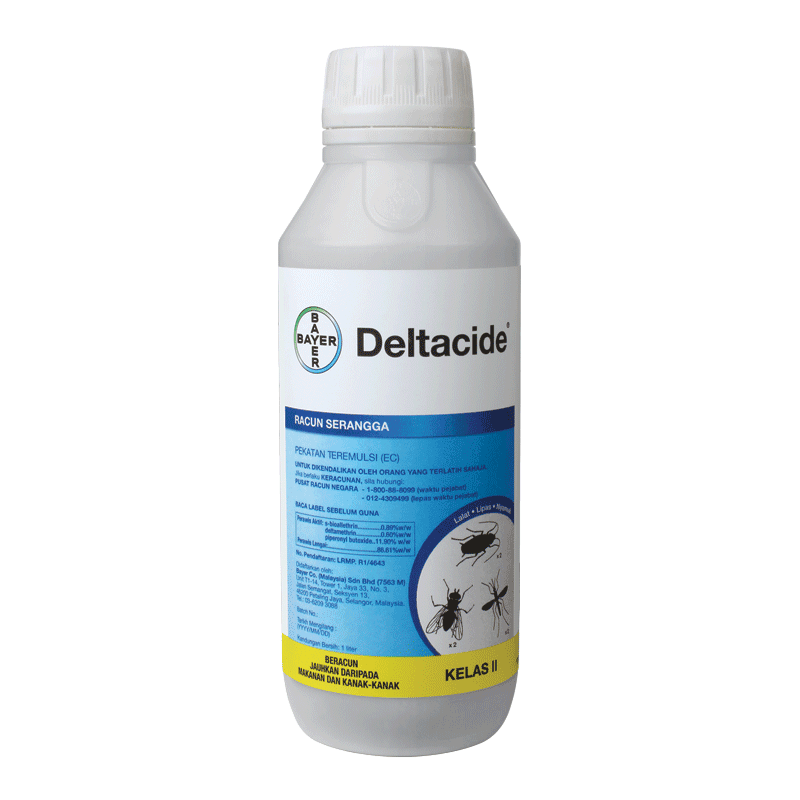 Products / Pest Control / Pesticides
Deltacide® 1L
Details
Deltacide® is a powerful oil-based spray insecticide for flying insect control.
Key Product Facts:
Active ingredients: S-bio allethrin 0.89% w/w; Deltamethrin 0.60% w/w; Piperonyl butoxide 11.90% w/w.
Combines the active ingredient deltamethrin, a well-known low-dose synthetic pyrethroid with s-bio allethrin and piperonyl butoxide, for excellent insect control.
Fast results.
Contains a knockdown agent and PBO to slow the development of resistance.
Versatile in use patterns - can be diluted with diesel or water and used in outdoor and indoor situations.
Broad spectrum - can also be used against stored-product insect and cockroach control.