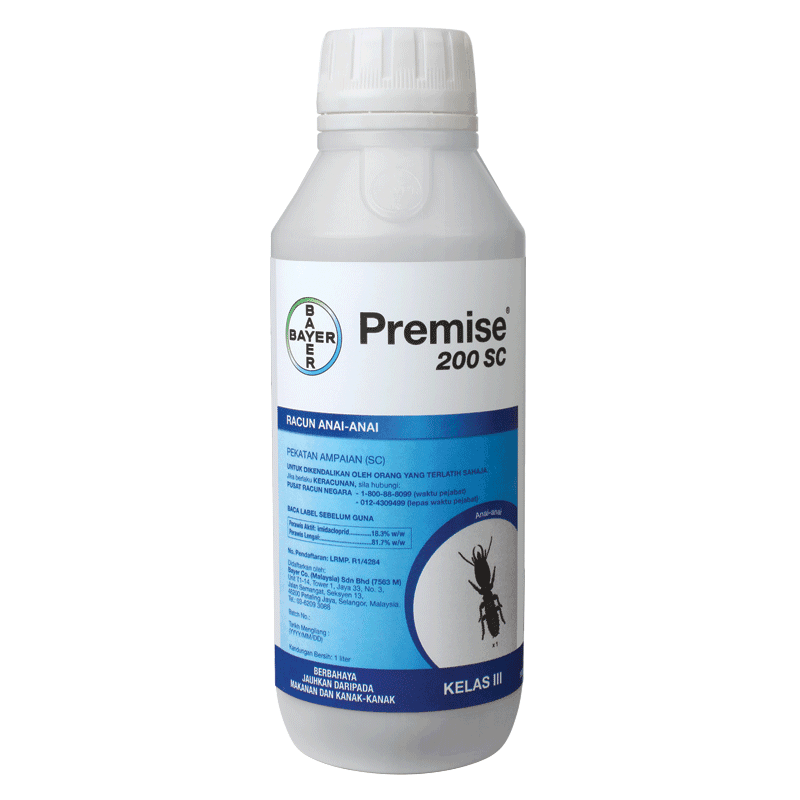 Products / Pest Control / Pesticides
Premise® 200 SC
Details
Premise® 200 SC is a non-repellent and systemic insecticide with a unique chemistry that provides effective termite control in buildings and other structures.
Key Product Facts:
Active ingredients: Imidacloprid 18.3% w/w.
Minimum 3 years structural protection.
Proven termite protection.
Excellent all round value.
Fewer complaints.
Long-term termite protection.
No odour.
Recommended by architects for new buildings and large projects.
Unique colony management - to provide maximum estate protection.