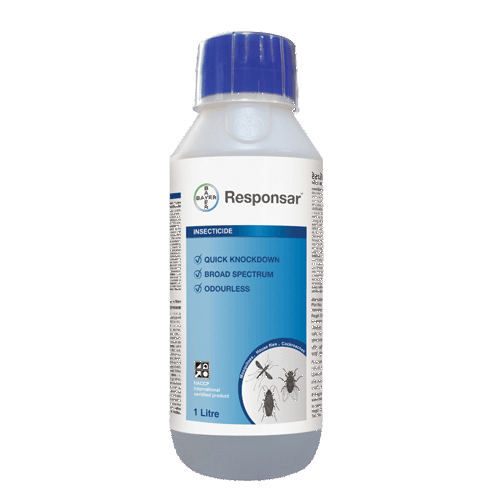 Products / Pest Control / Pesticides
Responsar
Details
Responsar contains beta cyfluthrin 2.45% SC and is useful for the control of insect pests like houseflies, cockroaches, and mosquitoes in houses. It has a broad spectrum of activity and is used for the control of insect pests in household and commercial premises.
Key Product Benefits:
One solution for household pests of an everyday situation
Better residual performance on a variety of surfaces
No organic solvents hence the very low odor
Dose rate:
Dilute 20 ml of Responsar in 1L of water and spray the solution uniformly over 20 sq. mt of porous surfaces and 40 sq.mt. of non-porous surfaces.
Pack size: 1L