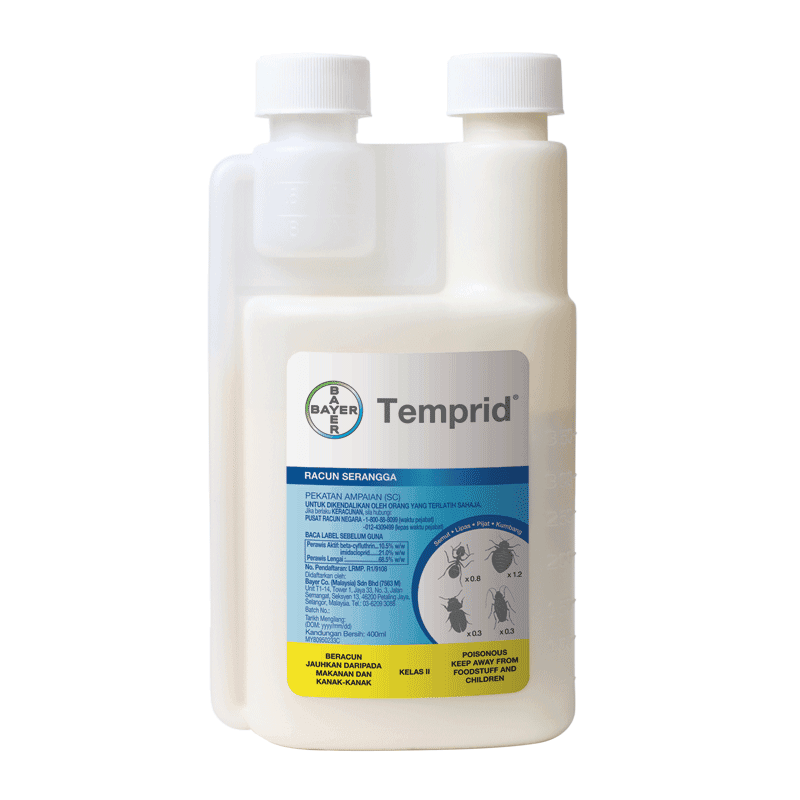 Products / Pest Control / Pesticides
Temprid®
Details
Temprid® gives you unsurpassed knockdown, residual control, fewer callbacks, larger profits, and ultimately - a better business for you.
Key Product Facts:
Active ingredients: Beta-cyfluthrin 10.5% w/w; Imidacloprid 21.0% w/w.
HAS™ (Homogenised Active Solution) technology ensures the maximum performance of two active ingredients.
HACCP certified.
Fast knockdown.
Resistance management - 2 different modes of action.
Long-lasting, up to 3 months.
Perimeter pest management.
Unsurpassed bed bug control.
Indoor and outdoor usage.